Here it is folks - the correct garage door! Can I just say 'we're in love'? Unfortunately we couldn't get the door to stay down so we could take a picture of the entire front of the house but you get the idea. We even have an official address now...they added it to our garage on the right side. Now all we need is our rose Rosemont mailbox!
The downstairs toilet is in, the carpet's been cleaned (we have the NO SHOES sign on the front door!), the granite is set, the dishwasher's in, the water is running...only 16 more days! We took a few other pics today so head over to the Our House Pics tab and check them out. Let me know what you think of the vinyl in the kid's bathroom...I'm not feeling it AT ALL.
On a positive note, you'll never be able to tell it's dirty!
I forgot to mention we added 2 bar stools to our Ashley Furniture lay-a-way on Saturday. We wanted stools for the island so we were super-psyched they had counter-height stools that matched the dining room set we also have on lay-a-way at Ashley (and they didn't cost a fortune)
!
I got a red-striped shower curtain and accessories for the kid's bathroom but I realized when I saw the vinyl, there is no way we can do a patterned shower curtain so I returned all of it. It would make it WAY too busy in there. We found one that we think will look decent with the vinyl. Of course when I got home and started looking for accessories to match I found out they are discontinued but I was able to find the matching rug on Overstock pretty cheap.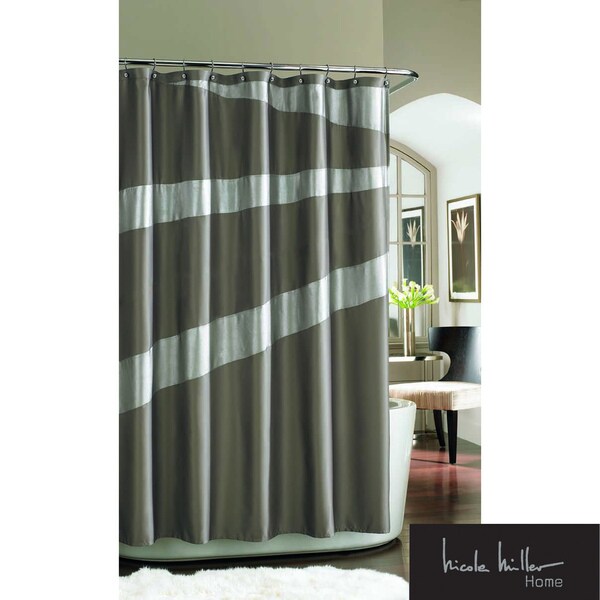 I also picked up a small rug last week. I would have loved to buy a bigger size but I had to have this and stop the spending at the same time. I think getting the smaller size was a good compromise. Wouldn't you agree? :)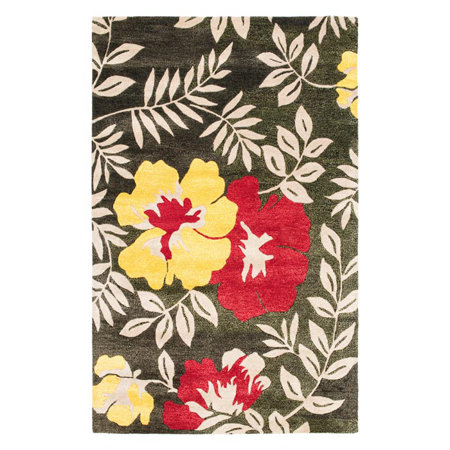 I really am trying hard to stop shopping. No really, I AM...SERIOUSLY! If I keep this up we won't have enough money to close in 16 DAYS and that would really suck.
While I do spend several hours each evening 'shopping' online and we do go to 'home' stores on the weekends, it's more window shopping than anything else. It's exciting to see all the neat things available and picturing how it will look in our new home! To be clear, we have only purchased the few things you see on my blog and all purchases were paired with discounts, coupons (hooray for Kohl's Cash and Bed,Bath & Beyond 10% off coupons!), and money from my wonderful mother-in-law. We even put the furniture on layaway so we wouldn't have to invest any money in it until after we closed. FYI -
I don't really shop all day and I don't stay home in the evenings so I can shop online...it was my attempt at humor people. To be clear, I would NEVER jeopardize the purchase of our home by shopping so much that we wouldn't have money for our closing so please take my posts about shopping with a grain of salt.